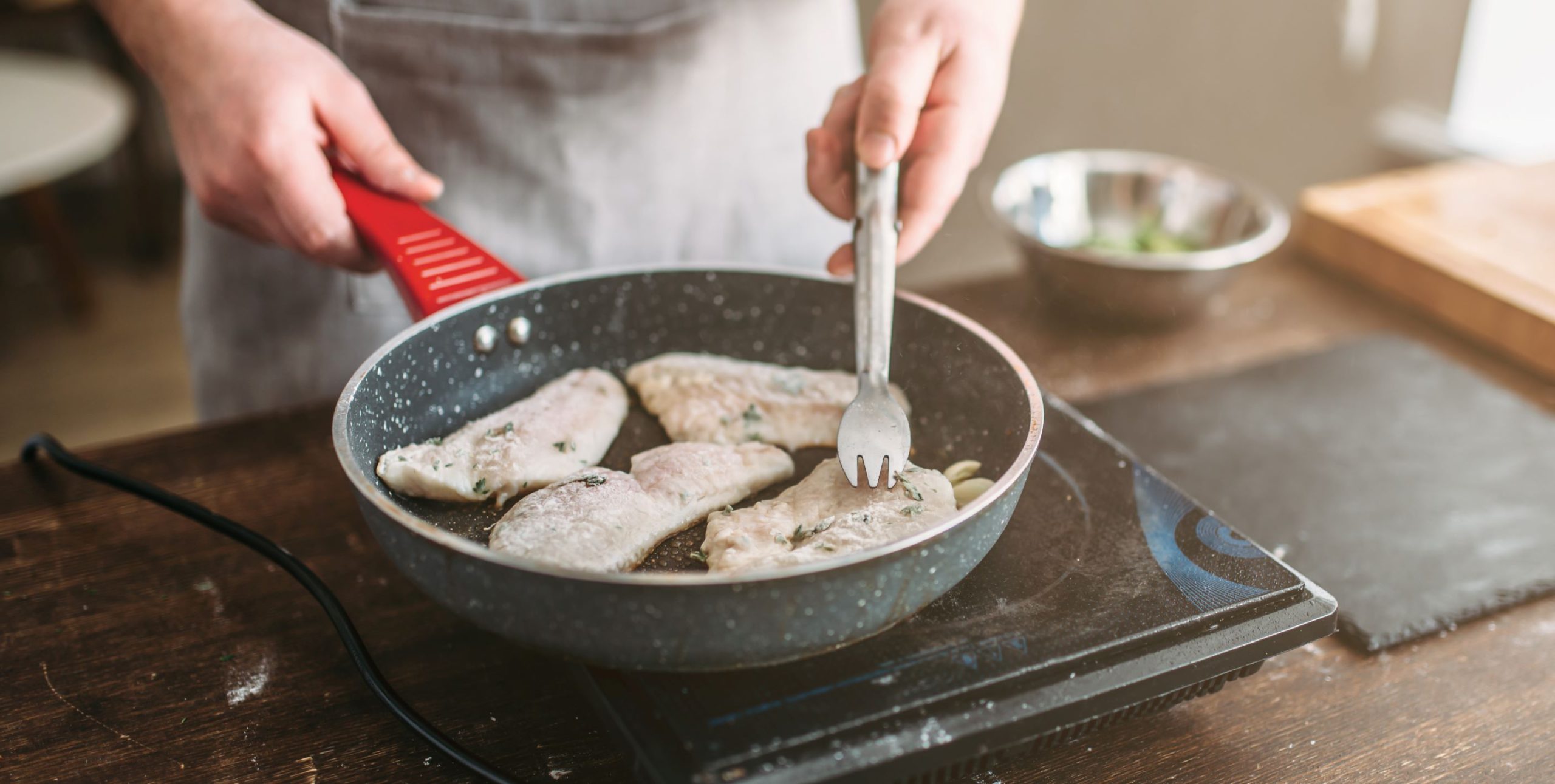 April 20, 2021 1:42 pm
As we enter the late spring to early summer perch season, let's celebrate the once abundant, forever-darling, Yellow Perch fish of Lake Erie with our favourite recipe.
Forks may come out when deciding between a beer or a light flour battered perch, a perfect reason to try both recipes.  These quick frying, small fish are perfect for your springtime fish-fry.
Yellow Lake Perch, once plentiful in our Great Lakes, struggles to mature each year; the continual increase of zebra and quagga mussels compete for precious zooplankton, the food of the emerging young perch and other native fishes.
These mussel species were introduced into our Great Lakes around 1990 and unfortunately there does not seem to be an answer to this plight; native fish numbers will continue to diminish. Learn how you can help.
85% of Ontario's smaller Yellow Lake perch come out of Lake Erie, which is the perch we offer at Home-Tyme. As we struggle to accept a yearly 20% reduction of the commercial perch fishing quota, Home-Tyme has sourced a European perch that matches our Yellow Lake Erie perch in its delicate and sweet flavouring.
Increased costs due to the limited and distant supply, and high demand of Yellow Lake Erie perch are unavoidable.
Put in your Yellow Lake Erie perch and European perch order now for your Home-Tyme delivery.
Yellow Lake Erie perch is loved for its moist sweetness, perfect when pan-fried in your choice of flour or a beer batter. It can be deep-fried or broiled in the oven if you prefer, and goes perfectly with fries, coleslaw, and lemon.
Recipe – Sweet Yellow Lake Erie Perch
Ingredients:
4-5 small, flash-frozen, Home-Tyme Yellow Lake Erie perch fillets per person
Vegetable oil
Salt and pepper
Flour
Added warm beer for the beer batter version
Flour Batter:
Add flour, black pepper and a small amount of salt to a large Ziploc bag, approximately ¼ cup batter per fillet
Beer Batter:
Combine flour, salt and pepper in a bowl. Whisk in enough beer until the mixture is frothy but still thick
Refrigerate the batter for 1 hour in the fridge
Directions:
Remove the skin prior to coating if preferred
Shake the fillets in the bag of coating mix
Heat your frypan
Add 1 inch or more of vegetable oil to the frypan and heat until the oil is hot
Do not let the fillets touch for a better browning result
Turn the fillets after 2-3 minutes on each side, when they are golden brown
Place them on paper towels to blot the excess oil
Visit Home-Tyme.com   to order many more types of fish, and specialty meats, Canadian-local or imported.