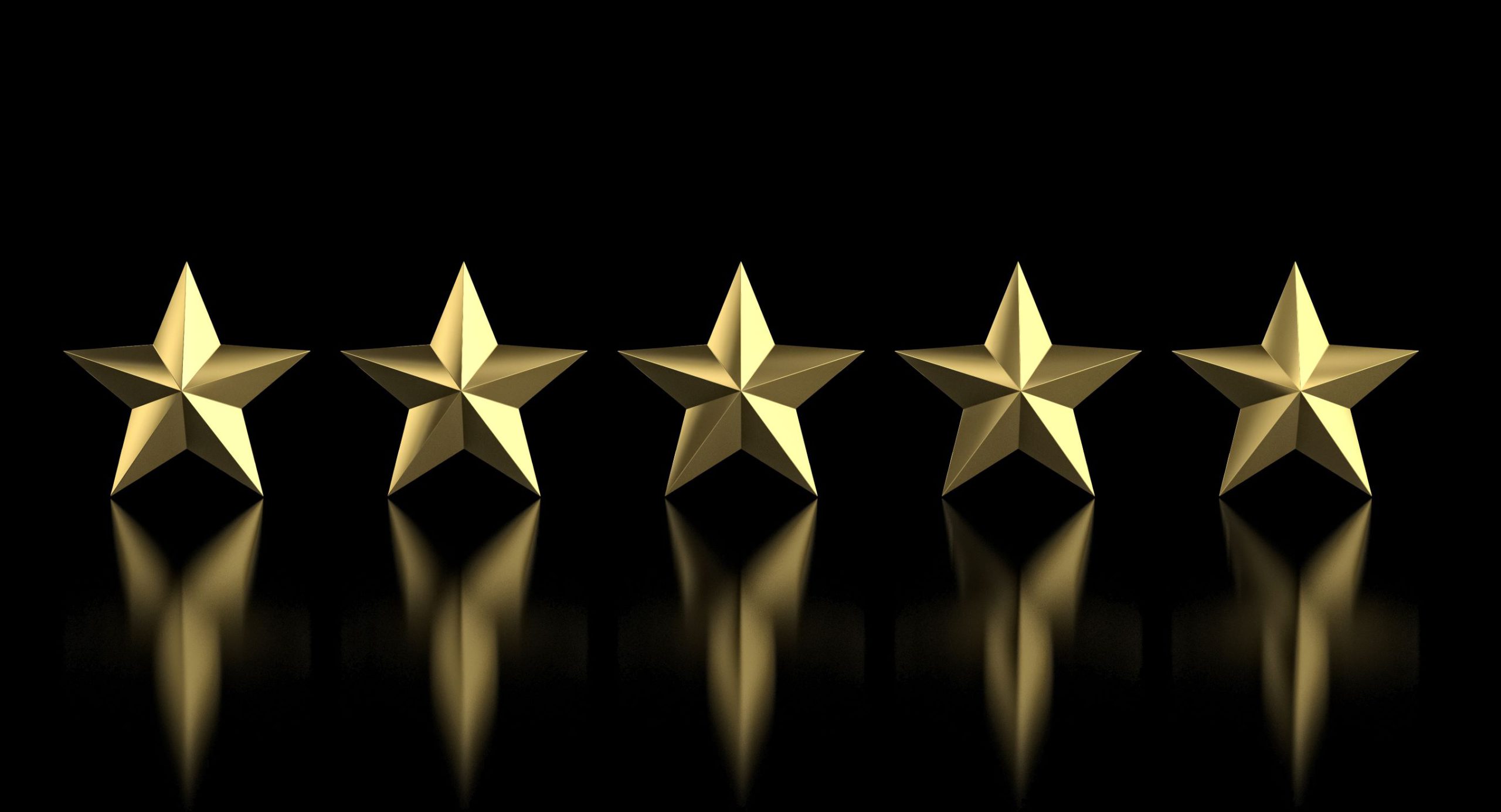 May 10, 2021 3:31 pm
As it turns out, the answer is no meat and seafood delivery service has a 5-star review. However, there are a few meat and seafood delivery services that impressively get above 4.5 stars. Home-Tyme  is one of them.
Both positive and negative reviews are beneficial for you to read. It is realistic to assume that most businesses will one day be visited by a customer having an off day or a legitimate concern. How a business responds to its lesser review is the important point to keep in mind.
When did the practice of star reviews for online businesses develop?
Before the internet, we relied on friends and family to give their unbiased opinions about a local business.
According to Shopper Approved, the first online reviews showed up in 1999, self-introduced by big online sellers like eBay. Review companies became a thing after the popularity of online discussion groups where shoppers compared companies, and by 2002, a little company called Google purchased these online consumer discussion groups. Many current review based websites come with varying degrees of their own business drama while providing you with platforms to leave your business reviews and opinions.
So, what does it actually take to get an almost-5-star-review?
Since we are talking about meat and seafood delivery companies in Ontario, let's look at one of the top-rated companies, Home-Tyme Food Services based out of the 'island of a city' we love to call London, Ontario.
Home-Tyme Food Services has been around for 30 years, which has probably given them a considerable edge over newer delivery companies. They have the honour to be reviewed as one of the top food delivery companies and have been around longer than most millennials.
Excellent customer service is the number one way to get top reviews.
When things get hectic it helps to have years of systems in place that allow the customer's needs to stay on top, even with last minute orders.
An actual online Home-Tyme 5-star review: 'Fantastic products, great service and great prices! Fully trust this place to feed my young family! No better place in London! Super convenient and knowledgeable staff and even able to facilitate gluten free options for my wife's dietary needs! Five stars across the board!!!!'
An actual online Home-Tyme 5-star review: 'We've been a customer of Home Tyme for a few years now and love the haddock…great for BBQ season! Also just started getting steaks too. Fantastic!! Great customer service too, even when we call at the last minute'
Diversity and quality of products make for efficient shopping and keeps customers satisfied and feeling they are important.
Knowing what your customers are looking for and sourcing those products is a no-brainer. But like everything, it can take time, money and effort to find suppliers with whom you feel comfortable and can trust. In addition, finding consistent quality, especially important for specialty meats, seafoods, pre-made appetizers and dinner-entrées, sometimes takes years of trial and error.
An actual online Home-Tyme 5-star review: 'This place carries the best quality meat, fish, seafood, pork, chicken, appetizers and everything in between they have the same steak that the keg Steak house but without the high price, scallops are amazing right from NS they are huge!! They also have organic and gluten-free products. They bring the food right to your home door for free!! All the people there have so much experience and are very nice, their return policy is great if you not happy with something. They are also happy to disclose where they products come from. You must try it!'
An actual online Home-Tyme 5-star review: 'Their meat is amazing! I regularly buy the 10 Oz new york strip, they are perfect. Even well done they are amazing. The bbq chicken is also a favorite in my house. The best part about those is they are boneless with the skin on! We love that, can't find chicken like that anywhere else. It is so moist nd good. There is a little bit of seasoning on them. But not over done. Seafood is great too. We have bought the beer battered fish, tiger prawns, butterfly shrimp, crab legs ad the large garlic shrimp and they are all fantastic. Top quality meat for a reasonable price. I hate buying meat at a grocery store now. I highly recommend home-tyme. I buy a bunch of meat from them in one shot which adds up quick, but then in the long run it works out 'cause I don't need to buy meet for a month or two. Our driver is friendly and helpful. He always has everything I want and more'
Friendly delivery drivers /sales reps are also a source for 5-star reviews.
Any time you connect with another human is an opportunity to represent yourself in a brilliant way. Moments when we recognize authentic caring from another person makes us feel valued and respected as a customer. And nowadays we usually reward that caring with a 5-star online review.
An actual online Home-Tyme 5-star review: 'Just tried the tenderloin steaks and they were amazing. Great value and great quality. The driver was very helpful and courteous. A definite do-over!'
An actual online Home-Tyme 5-star review: 'I Have been a faithful customer since 2014 when I first heard about Home-tyme foodservices I always have a good experience, the quality of food is amazing, I am fan of the NY 10 oz. Same steak from The Keg at a very good price! My kids love the Gluten free chicken fingers and my husband loves the Wild Salmon and Shrimp.
I also love the great service of James our sales rep. who is always so nice and polite.
A few of my neighbors in the Riverbend area got the Gluten Free Haddock and they loved it too I need to try it next time'.
Other people's positive opinions help to relieve our shopper's anxiety of handing our hard-earned cash over to a new business. In addition, reviews are a way to encourage new customers, ultimately repeating the customer trust / positive-review cycle.
Home-Tyme Food Services has been providing your free delivery of quality food from Windsor to Toronto, and all places in between for thirty years, and it looks like they'll be delivering for thirty more.
Want some ideas for next week's meals? Give them a call for delivery at 519-691-1333 or 1-866-449-0299, or check out their website, home-tyme.com.