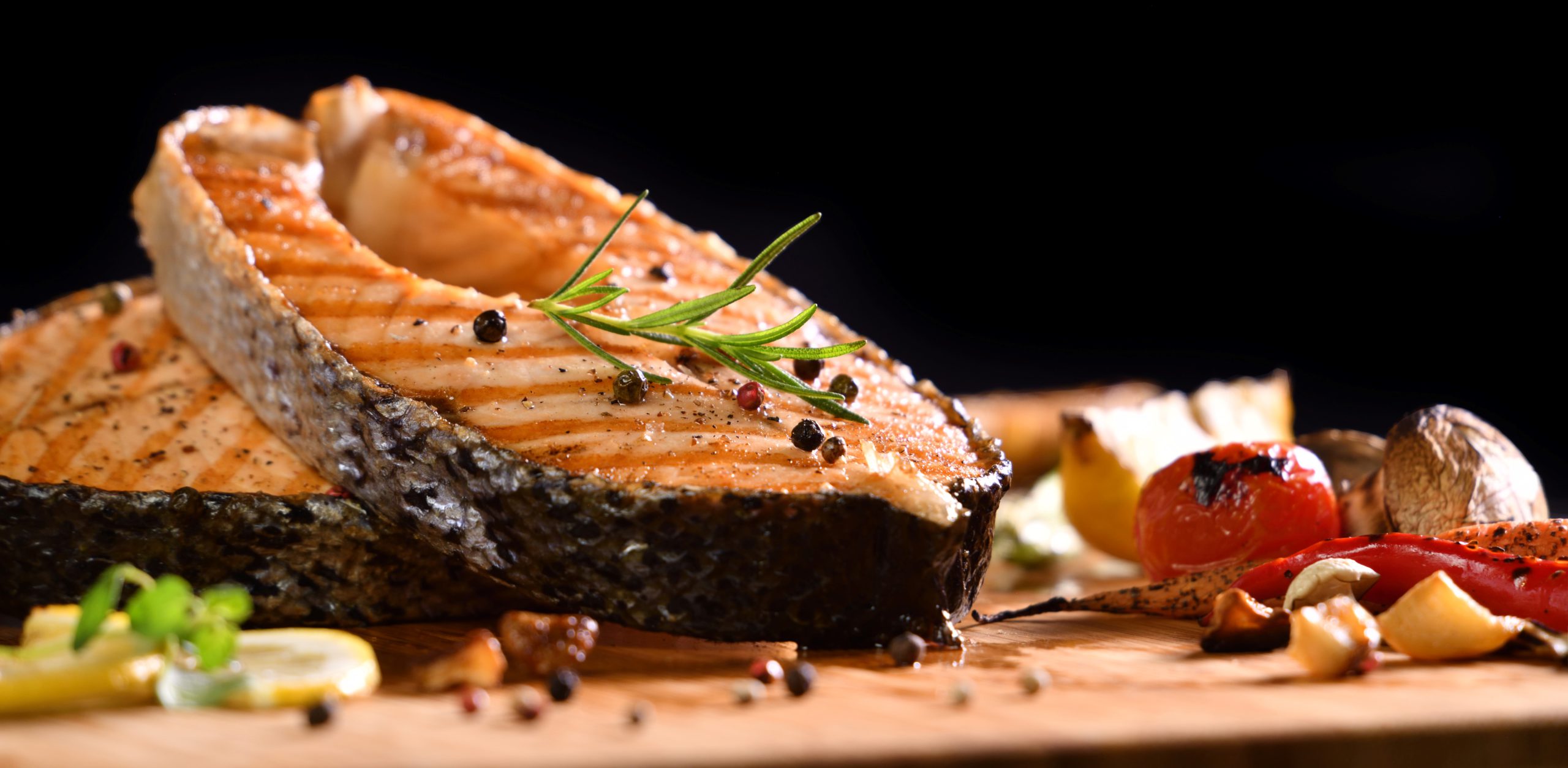 March 18, 2021 6:20 pm
One of the most significant adjustments made during the COVID pandemic has been that of home delivery of absolutely everything. Because of this, many original walk-in grocery stores and restaurants have taken up the challenge of food delivery.
We all love a restaurant meal, but not every cooked meal translates well when delivered. You can have the same restaurant-quality meat, seafood, or fully cooked meat courses, delivered frozen. They can be heated and ready to eat in 20 minutes. At a third of the cost, with no concern for taxes or tips, the seafood and meat delivery business is more popular now than ever before. The advantages for you include convenience and the assurance of your safety through contactless shopping. 
How can you buy food in bulk?
If you are a first-time buyer, it may feel unfamiliar to understand the process of ordering. A simple ordering system is important. You are welcome to phone or through Home-Tyme's online shop, choose the products that appeal to you and add them to your online cart. It's as simple as that. Each kind of meat or seafood is already divided into small portions; you can easily increase the number of portions as you like.
Existing clients have been grateful for the ease of ordering and dependable service during COVID19.
       

"My husband, C and I have been dealing with Home Time Foods for a few years now. Our sales rep is Rob King and we can not be more pleased. Rob is passionate about the food he sells and it shows. When this pandemic hit, we were very fortunate to have a sales rep that cared so much about us, the customers.  He has always been extremely careful about sanitation and wearing his mask. He was wearing a mask before it became a mandatory thing.  He said that he was protecting us and you could tell that meant a lot to him. He wanted his customers to feel safe and protected and we sure did.  He has done and continues to do an amazing job at ensuring the safety of his customers and his product. We have never felt that we could not order from Rob during this pandemic. You can place your order and have delivery completely hands free. You just have to text your order to him and he will deliver to your porch if desired. Then you just etransfer the payment to him. Contactless at it's best. You have done an amazing job Rob and we feel confident that you will continue to do so.  Thanks so much for caring and for doing your part in ensuring the health and safety of your customers."

– Jenn & Chris B. March 17, 2021
       

"A very special thank you to Dave for delivering our order so professionally…and for being so kind to visit my friend Mrs. H. She is delighted that I recommended Dave to visit her. She is enjoying her fish! Thank you for employing such a caring person" –

Janet. June 10, 2020
       

"Hi David, Thank you for your service and salmon! Will be nice for Mother's Day, a favourite. Enjoyed the tenderloin and baseball steak this evening. Great service! Regards –

Colleen.  May 7, 2020.
What things should you keep in mind when choosing a seafood and meat delivery service?
It is important to do some research before choosing your meat and seafood delivery service. Here are some questions to ask yourself to help you decide based on observations made and topics about food delivery services people have found over the years to be necessary.
 1) How many years has the company been in business?
An experienced company like Home-Tyme, with twenty-nine years of knowledge has long-standing direct-relationships with Canadian fisheries, Canadian farmers, and food suppliers. Home-Tyme has the best access to highest quality, unique and rare meat items and over thirty kinds of fish and shellfish.
It is the strongest business relationships that reciprocate excellent service and support just like the personal connection between longtime friends and family. Rare shellfish and access to hard-to-find and more popular fish types are just some of the benefits passed on to Home-Tyme's customers.
2) How much do they charge for delivery?
Companies that use third-party delivery cannot help but charge you delivery fees. 15-30 % commissions are not uncommon third-party delivery service fees and unfortunately those fees are passed on to you. This price will only increase with the movement toward third party driver support.
It costs a company considerably in upfront costs to create its delivery fleet; Home-Tyme, unlike most food service companies, has had that infrastructure in place for almost three decades so they can offer free delivery every time to each of their customers. Every amount of savings to you counts in the world of online shopping.
Home-Tyme cares deeply about the environment. McKinsey's report suggests the digital delivery market for restaurant food alone may be worth $22 billion by 2025, adding even more unnecessary one-off deliveries, clogging residential streets with cars vying for a temporary parking spot.
Bundling deliveries together as Home-Tyme does, ensures timely deliveries for clients while reducing greenhouse emissions.
Delivery customers have high expectations for credibility and speed. Your order will always be responded to within three business hours and usually delivered within a day or two, excellent time parameters for specialty meats and seafood deliveries.
3) How much control over the delivery-to-you system does the service have?
New companies must rely on third party delivery services. If your delivery needs to be changed or you need to contact someone, you can be left out in the cold.
A food delivery experience that involves a first-tier, or first party 'company delivery service' is more reliable on top of being much more personal. If you have last-minute questions, Home-Tyme's drivers know the products extremely well.
Does the service delivering your frozen food use temperature-controlled vehicles, or do they use a cooler loaded with freezer packs? With frozen food products, distance, and time duration in an 'almost cold enough' container can compromise your food's safekeeping and preservation.  
Many of Home-Tyme's drivers have been handling deliveries for them since the business began, 29 years ago. The dependability of their drivers translates to fewer concerns for you. You are assured your food is handled safely using reliable truck freezer equipment.
A warm smile and a personal interaction are part of a winning customer relationship. The quality of that experience comes from having complete ownership and input into the expectations of their drivers.
 4) How are their Google, Facebook, Instagram, BBB, and website reviews?
Reviews say a lot about how real clients react to a company's service and quality of their products. Even a less-than-glowing review can reveal how the company handles the occasional inevitable disagreement. These are simply opportunities for kind communication and resolution.
Home-Tyme has been part of London's community for an exceptionally long time. Within those decades, it has not had a negative review. Facebook, Instagram, BBB and their website reviews show thankful, happy, and long-time customers. That is review-gold.
5) Importantly, is the company investing in our Canadian businesses?
Canada ranks Number Two for the Best Country in the World! In 2020, 25 countries were ranked through answers provided from 36 countries. Canada ranked as Number One for its Quality of life.
In terms of food purchases, it may be tempting to access the least expensive, out-of-continent-sources. Often, a lack of pollution-control, species and resource protection are cost-cutting measures used by some countries.
Home-Tyme is 100% Canadian-owned and operated, and we know our support as a distributor is important to Canada's success.
These protective and essential measures are made possible through the expenditure of our government's (our) money. When we all support Canadian products, we contribute to our country's business and economic health and help retain our envious position as a beautiful, inclusive, safe, and cultural country.